..Ordering Kayak Plans ; which include two (four for Twin Star) 24" X 36" working drawings sheets of full scale boat templates AND the "Building Instruction Book for Sea Kayaks."

Add $15 for shipping in the US / $30 International / $35 Australia-New Zealand
Standard shipping is by US mail in the United States.
International orders are shipped via US Air Mail.
Maine residents include 5% sales tax.
Make check or money order payable to: Laughing Loon
For Fast Delivery
Visa & Mastercard credit cards accepted
International Orders
Payment on foreign orders must be made in U.S. dollars. Visa & Mastercard credit cards accepted. Western Union Cash, in U.S. funds, is acceptable on international orders. Foreign bank checks must list a US affiliate bank on the face of the check.

To Place an Order
I am a one person business. When you email, or phone, you talk to me directly.
No phone trees, no, "Please wait while I find someone who can answer that question."
I want to talk to you to directly to give you my personal service to make certain you get what you want and to tailor my products to your needs.
Contact me about finished boats, ask questions, or E-mail credit card orders to me at:
With Credit Card -, Visa or Master Card, accepted Contact Laughing Loon
Or, phone in an order at 207-549-3531 I'm usually available from 8:30 am to 8:00 pm EST.
You may leave your order, or a call back number, on our answering machine if I'm are not available.
Please speak slowly and clearly. Give your phone number first, your credit card number and expiration date (if you wish) and your name and address.

Or, mail a Check or Money Order to:
Laughing Loon
344 Gardiner Rd.
Jefferson, Maine 04348



THANK YOU!
Rob Macks
---
Kits are available for Laughing Loon designs from

Kits for Laughing Loon
---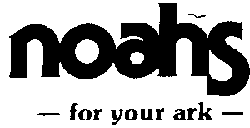 and also from
Please follow these links to receive specific information
on what they have to offer.
---
Home / Pricing / Boat Orders / Plans Pricing / PLACE AN ORDER / Boats for Sale / Instruction / Videos
Kayaks / Mystic Star / Dark Star / Fire Star / Shooting Star / North Star / Ootek / Disko Bay / Georgian Bay / Panache / Twin Star tandem / Plans

Canoe Designs / Solo Portage / Wee Robbie / Wee Vera / Wee Two / Canoe Plans / Kits / Paddles

Shop Tips / Stapleless Stripping / Hand Beveling / Transparent Lay-ups / Trips / Links